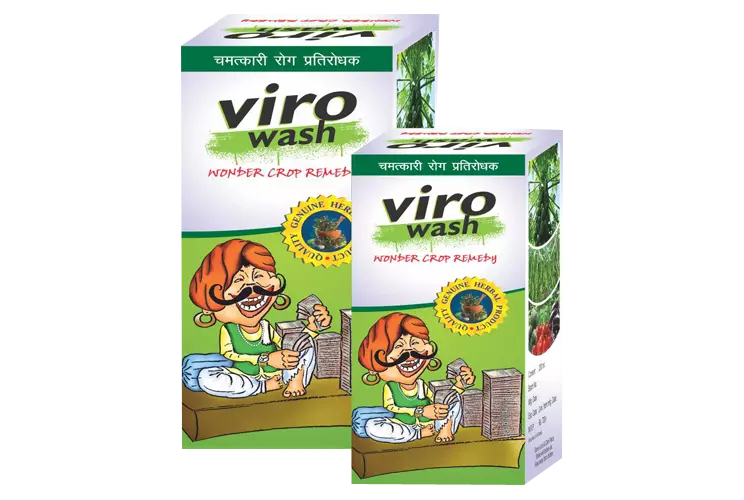 Viro Wash
What is Viro Wash?
Viro Wash is a proven combination of 36 harbel extracts. It contains biologically derived Nitrogen, Potassium, Phosphate, Calcium ... MORE >
Where to Use?
It can be used on all vegatable crops like chilli, tomato, brinjal, ladyfinger, bitterground etc. & all fruits like papaya, pomegranet, bananas etc.. MORE >
Quality Assurances
What stands apart from comptition is our customer dedication,quality of service and promptness of response. With a well oiled service network ... MORE >
Bio Fertilizers are organic and natural fertilizers which contains microorganism, these microorganism can be of many types like sulphur oridizers, nitrogen fixers, phosphorus solublizers or organic decomposers. Usually they are also known as bioinoculants-bacterium (in general terms kown as fungi), these fungi helps plants in their growth and yield. There are numerous benefits of using Bio Fertilizers, few of them are as below:
Bio Fertilizers improves immunity of plants towards various diseases.
Low cost occur in spreading Bio Organic Fertilizers
Guaranteed performance, high revenue generations with better quality crops.
No Side-Effects, can be used in all types of Plants/Farms.
We manufacture various bio organic fertilizers in India such as Virowash, Himalaya Sanjeevani, Himalaya hunter, humilex etc.
Contact at Custumer Care number +91-9479451111 or
Visit our Shop: HIMALAYA AGRO SCIENCE
An ISO 9001-2008 Certified Company
Regd Off: 19/1, Sanyogitaganj Main Road,
Murai Mohalla, Chhawni
Indore - 452001
Contact - 9479457717 / 42